Clear Jel Instant (cold) - I039 - 17 oz. #2.5 can
Overview
Our instant clear jel is a versatile powder that is used as a thickening agent. This powder is a food starch that thickens foods instantly without cooking. Instant clear jel reduces the amount of sugar needed in some recipes. It cuts down on food preparation time; it reduces the amount of calories in many recipes and saves you money. One of the great things about instant clear jel is that it stores indefinitely. Instant clear jel is great for making jams, cakes and other great recipes. This is great for thickening sauces at room temperature. This is a great addition for your long term food storage-not just a necessity!
Ingredients: Clear Jel® is a registered trademark name for a modified waxy maize food starch (corn). Gluten free product.

Packaged in a plant that handles milk, wheat, eggs, soy, and tree nut products.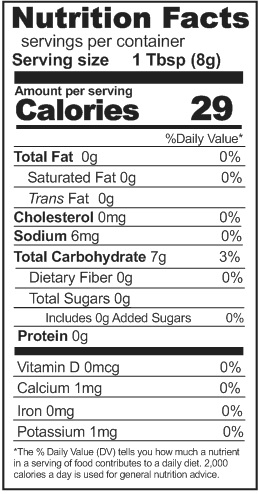 #2.5 can: I039- 17oz. (482g) 60 servings

Also available in: