Freeze Dried Diced Turkey - CLT013 - 18 oz #10 can
Special Price
$50.99
was
$73.19
Overview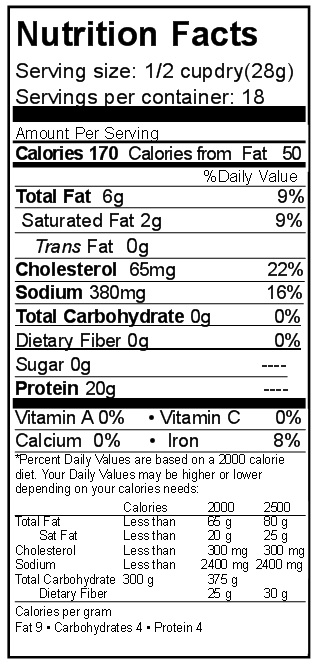 Our freeze dried turkey is a versatile product to have on hand. This can be used in any recipe calling for turkey. The meat is light weight so it is easy to store. This can be used to make soups, casseroles, tacos, enchiladas, and many other recipes calling for turkey. You do not want to be without this great tasting meat. This can also be used to make your favorite turkey sandwich. This is a must have for your long term food storage.
Ingredients: Turkey and salt.
Packaged in a plant that handles milk, wheat, eggs, soy, and tree nut products.
#10 can: CLT013- 18oz. (510g) 18 servings
**Note: This product has a "packaged on" date that is over a year old.**
Sold "AS IS" - no refunds or exchanges available for this item