Fructose - K094 - 90 oz. #10 can
Special Price
$5.00
was
$10.00
Overview
Crystalline Fructose is a sweetener that can be used to sweeten foods in place of sucrose and other sugars. Since it is sweeter than sucrose, you do not need as much to sweeten your recipes as you would sucrose. Crystalline Fructose has a low glycemic index so it doesn't cause dips and surges in blood glucose levels. This makes it a great alternative sweetener to have on hand or in your food storage supply.
Ingredients: Crystalline Fructose
Packaged in a plant that handles milk, wheat, eggs, soy, and tree nut products.
#10 can: K094 - 90 oz. (2551g)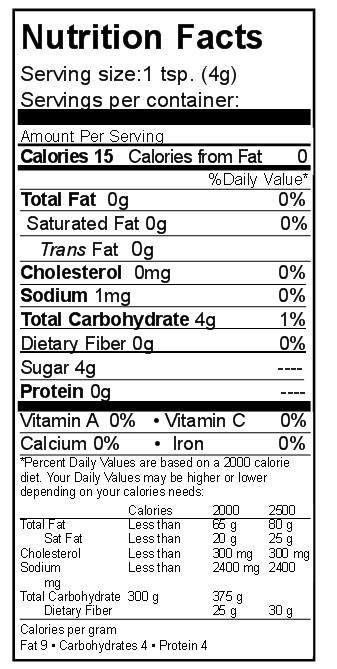 638 servings

Sold "AS IS" - no refunds or exchanges available for this item
**Note: This product has a "packaged on" date that is over a year old.**