Quick Rolled Oats - CLU027 - 10 oz. #2.5 can
Special Price
$3.45
was
$5.99
Overview
Our quick rolled oats are a versatile product to have in your long term food storage. Quick oats are great to make that fast hot breakfast in the mornings when you are in a rush, but there is more to this little product. Quick oats are great to throw in cookies, cakes, and other desserts. Quick oats can be used as a binder for your meatloaf and meatballs. This is a delicious staple to have on your food shelf. This is a must have for your long term food storage needs.
Ingredients: 100% natural quick rolled oats. Naturally gluten free product.

Packaged in a plant that handles milk, wheat, eggs, soy, and tree nut products.
#2.5 can: U027- 10oz. (283g) 10 servings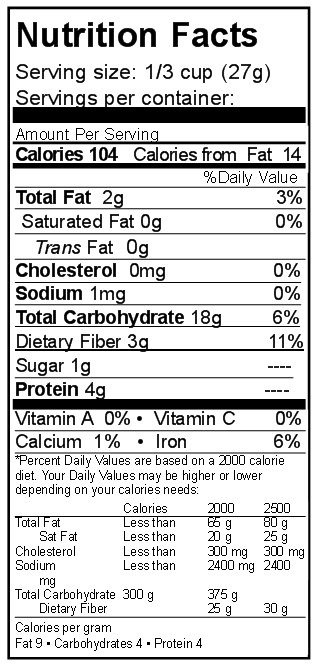 **Note: This product has a "packaged on" date that is over a year old.**
Sold "AS IS" - no refunds or exchanges available for this item.