Save Time White Bread Mix - P088 - 25 lb. bag
Overview
This product is available on clearance.

Our save time white bread is a versatile product that produces great tasting bread and other items. This mix is easy to use and it does just what it says it will do for you - save time. You just need to add water and yeast. This bread can be used in bread makers or bake it in your oven. This mix is great for making cinnamon rolls, rolls, bread sticks, and other great tasting bread products. Use it for a pizza dough when you want to make pizza. This is just not for great tasting bread; this mix is very handy in your kitchen when you want to make something great tasting, but you do not have the time to do it. This is a necessity for your long term food storage needs.
Ingredients: Unbleached flour (niacin reduced iron, thiamine, mono-nitrate, riboflavin), soy oil, sugar, nonfat dry milk, salt, powdered honey with starch, whole egg solids, lecithin, dough conditioner (whey, citric acid, cornstarch, ascorbic acid).
Contains: Wheat, Dairy, Egg and Soy.
Packaged in a plant that handles milk, wheat, eggs, soy, and tree nut products.
Bulk: P088- 25lbs.(11.34kg) 291 servings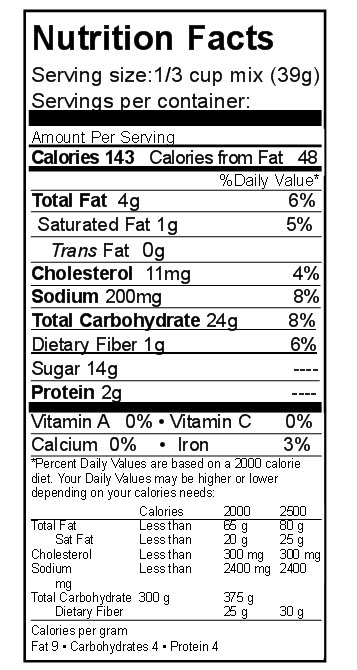 Also available in: