Black Turtle Beans - K046 - Case(6) #10 cans
Overview
Our black turtle beans are a versatile product to have. These beans are great for soups, casseroles, stews, vegetarian dishes, salads, and the ever popular beans and rice dish. Black turtle beans are ideal to grind to use as a flour for those that are gluten intolerant. These beans are hearty and healthy. They are a great source of fiber and other minerals and vitamins. These beans are used throughout the world so you can travel the world through your food dishes with your family. These are a need for your long term food storage because they store for long periods of time. They are a necessity!
Ingredients: Black Turtle beans. No preservatives added. Naturally gluten free product.

Packaged in a plant that handles milk, wheat, eggs, soy, and tree nut products.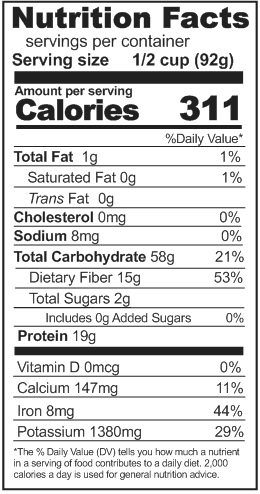 #10 case: K046- 157 servings

Also available in: