Durum Wheat - A063 - 25 lb. bag
Overview
Our durum wheat is a versatile grain that can be used for many things. Durum wheat is commonly grounded down into flour that can be used in making pasta and pizza crust. Durum wheat is also used in making bulgur cereal. This wheat does not have as much gluten in it as regular wheat. This wheat when it is grounded down makes a pretty yellow flour commonly called semolina. This is a delicious addition to your long term food storage staples.
Ingredients: Low moisture high protein durum wheat.
Contains: Wheat
(Product is sourced in the USA)
Packaged in a planht that handles milk, wheat, eggs, soy, and tree nut products.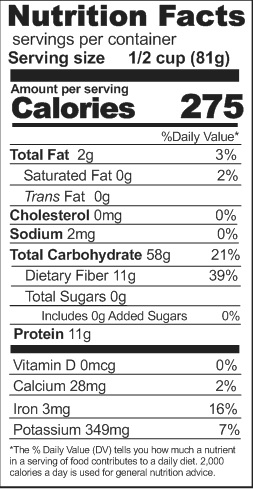 Bulk: A063- 25lbs. (11.34kg) 140 servings

Also available in:
5 Gallon Super Pail Bucket: E040- 196 servings