Freeze Dried Mango - G126 - Case(6) #2.5 cans
Overview
Our freeze dried mangos bring a taste of summer into your home. This fruit has multiple uses, from salsas and smoothies to spicing up fish. Freeze dried mangos can be used like fresh mangos. Just take the desired amount and add water. Freeze dried mangos are light weight and pack a powerful flavor. They can be eaten plain or added to any recipe that calls for mangos. These can be thrown in hot and cold cereals, smoothies, or yogurts; put them in your favorite trail mixes or salads to add a little color and powerful flavor. The possibilities are endless with what can be done with this great fruit.
Ingredients: Freeze dried mangos are made from fresh mango chunks. No preservative added. Naturally gluten free product.

Packaged in a plant that handles milk, wheat, eggs, soy, and tree nut products.
#2.5 case: G126- 42 dry servings

Also available in: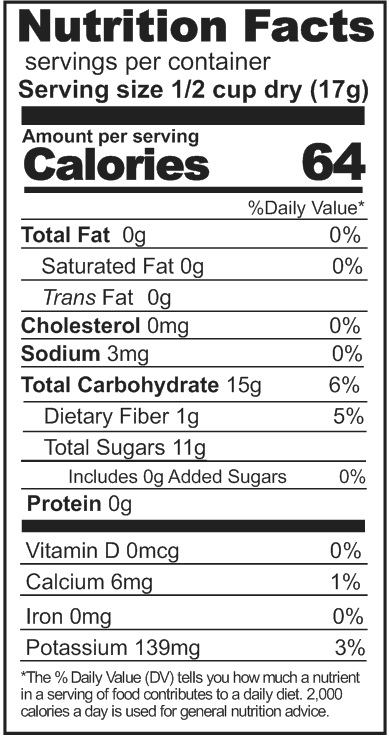 #2.5 can: G125- 7 dry servings
#10 can: K141- 20 dry servings