Freeze Dried Pineapple Pieces - G154 - Case(6) #2.5 cans
Overview
Our freeze dried pineapple pieces are great to have in your food storage. This is a versatile fruit that can be used with vegetables, meats and other fruits. Make a great pineapple salsa. Add it to oatmeal and cookie recipes. This is also great for making sweet and sour sauce. Juice up that plain yogurt, fruit smoothie or add it to your pizza. Eat it plain for a great healthy on the go snack or throw it in your favorite trail mix to add a sweet tangy flavor. The possibilities are limitless with what can be done with this sweet and savory fruit. These will be an added bonus to any food storage!
Ingredients: Pineapple. *Note: Due to the small nature of these pieces, there will be crushed freeze dried pineapple powder mixed in with the freeze dried pineapple pieces.*

Packaged in a plant that handles milk, wheat, eggs, soy and tree nut products.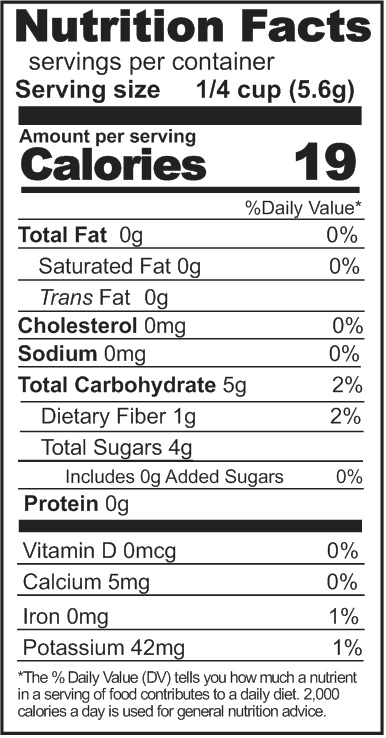 #2.5 case: G154- 91 dry servings

Also available in:

#10 can: K179- 55 dry servings
#2.5 can: G153- 15 dry servings