Freeze Dried Super Sweet Corn - K160 - Case(6) #10 cans
Overview
Our freeze dried sweet corn is a wonderful product that can be eaten straight out of the can. Freeze dried corn rehydrates better than dehydrated corn. It is great to use in soups, casseroles, or just reconstitute to use as a side vegetable. Freeze dried corn is easy to store and it lasts a long time in your storage. This is a must have for your food storage needs!
Ingredients: 100% Super sweet corn.

(Product may be sourced in China, Hungary and USA)
Packaged in a plant that handles milk, wheat, eggs, soy, and tree nut products.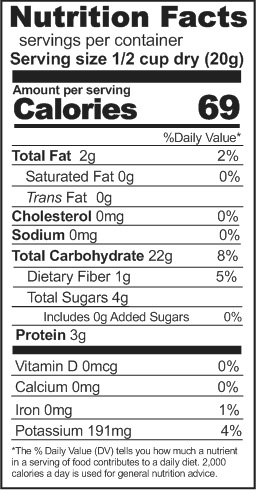 #10 case: K160- 136 dry servings

Also available in:
#2.5 can: G144- 6 dry servings
#10 can: K159- 123 dry servings