Freeze Dried Blackberries-Whole- G131 - 3 oz. #2.5 can
Overview
Our freeze dried blackberries are a wonderful addition to anyone's food storage. These are multifaceted berries that really do not get the attention that blueberries or other common berries get. However, these are berries that you can do anything with from making a wonderful fruit smoothie to adding them to that tart recipe, to making that yogurt taste fruitier. Make sauces out of these to add to that grilled meat for a sweeter taste. These berries are light weight and pack a powerful flavor. Eat them plain or rehydrate by adding water and draining off excess water. A great addition to your food storage.
Ingredients: Freeze dried blackberries are made from real whole blackberries. No preservative added.

Packaged in a plant that handles milk, wheat, eggs, soy, and tree nut products.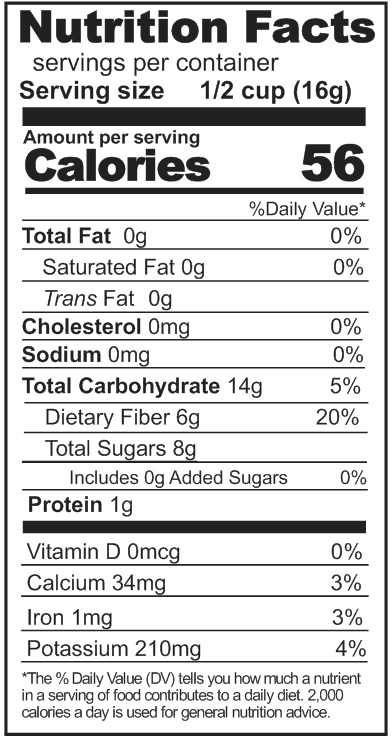 #2.5 can: G131- 3oz. (85g) 5.5 dry servings

Also available in:
#2.5 case: G132- 32 dry servings
#10 can: K147- 16 dry servings