Creamy Honey (whipped) - P008 - Case 6 - 5 lb pails
Overview
Our creamed honey is a sweet clover honey that comes from southern Idaho. Creamed honey is great to use in making granola. It is great for using on hot cereals as a sweetener. Honey is nature's natural sweetener. Creamed honey is great to use in flavoring foods as they bake; this includes baked beans. Use it to flavor meats and sauces. Creamed honey is great to use for spreading on bread and toast and, of course, peanut butter and honey sandwiches. This is as delicious as it is easy to use. Creamed honey will never go to the hard crystals that liquid honey is susceptible too. A need for your long term food storage-not just a necessity!
Ingredients: 100% Pure Whipped Honey. Naturally gluten free product.

Packaged in a plant that handles milk, wheat, eggs, soy, and tree nut products.

Creamed Honey Case: P008- 30lbs. (13.615g) 648 servings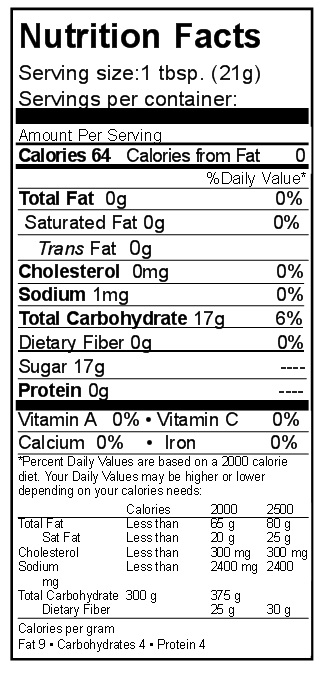 Also available in:
Creamed Honey Pail: P018- 108 servings