Dehydrated Mushrooms - I014 - Case(6) #10 cans
Overview
Dehydrated mushrooms are a great way to add flavor to sauces, soups, spaghetti, and pizza. Mushroom cream of soup is easy with our dehydrated mushrooms and creamy white sauce mix (J077). They can be sauteed with butter, peppers, and onions for sandwich toppings and meats. Using dried mushrooms when cooking with your food storage and survival needs make delicious flavors and foods. Perfect to have on hand for any emergency need.
Ingredients: 100% low moisture sliced mushrooms. No preservative added. Naturally gluten free product.
Packaged in a plant that handles milk, wheat, eggs, soy, and tree nut products.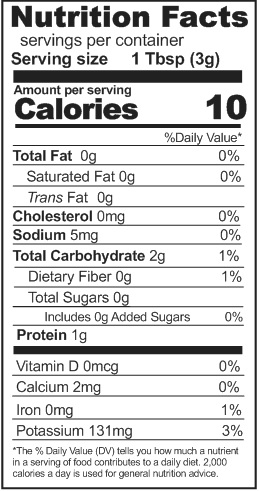 #10 case: I014- 510 servings
Also available in:
#2.5 case: G012 - 114 servings