Peach Drink - Vitamin Blend - K059 - 94 oz. #10 can
Overview
This product is available on clearance.

Our vitamin fortified peach drink is just the drink you will be reaching for on those blistering hot summer days. This drink not only tastes great but is vitamin fortified to help your family get those vitamins that we all need. Peach drink can be used to make a great peach flavored smoothie or other blender drinks. This can be frozen into popsicles for a great tasting cool snack for your children. This is a delicious need for your long term food storage needs!
Ingredients: Sugar, citric acid, natural and artificial flavor, orange color, red color.
Also includes:
Vitamin D 10% Vitamin E 10%
Niacin 10% Vitamin B6 10%
Folate 10% Vitamin B12 10%
Biotin 10% Zinc 10%
Packaged in a plant that handles milk, wheat, eggs, soy, and tree nut products.
#10 can: K059- 94oz. (2665g) 92 servings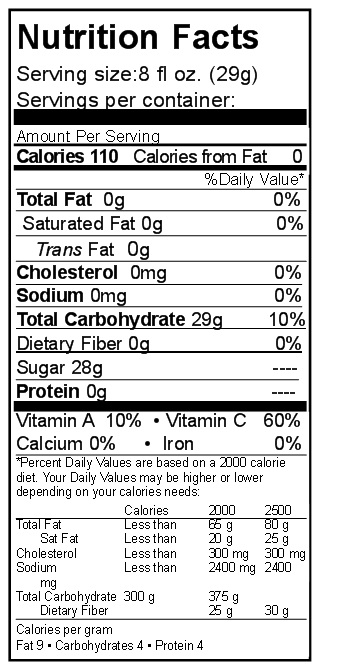 Also available in: