Imitation Taco Flavored Bits - J075 - 56 oz. #10 can
Overview
Our imitation taco bits are a versatile vegetable protein base that can be used to make tacos, taco soup, taco salad, and chili. These bits have a great flavor. These can be used also as a meat base for your casseroles, chili, and soups. These imitation taco bits are a great way to add protein to your diet. These bits are as delicious as they are easy to use. A need for your long term food storage needs!
Ingredients: Textured vegetable protein (soy flour, caramel color), soybean oil, salt, autolyzed yeast, spices, dextrose, onion, garlic, paprika. Ingredients may be GMO.
Contains: Soy
(Product sourced in the USA)
Packaged in a plant that handles milk, wheat, eggs, soy, and tree nut products.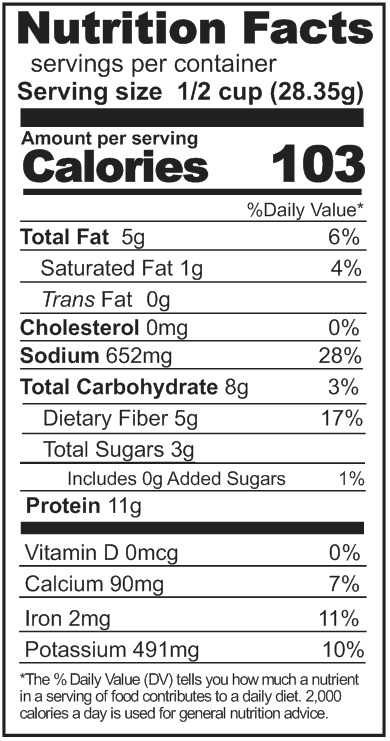 #10 can: J075- 56oz. (1588g) 56 servings

Also available in: