White Sugar - K084 - Case(6) #10 cans
Overview
Our granulated white sugar is a versatile product to have on hand in your food storage. White sugar is used in most baked goods and is used as a sweetener. White sugar is a common ingredient and it is important to have on hand. You do not want to be caught in an emergency without white sugar because it is used in breads, cookies, and in making a good sweet and sour sauce. White sugar is a necessity for your long term food storage!
Ingredients: Granulated sugar. No preservatives added. Naturally gluten free product.

Packaged in a plant that handles milk, wheat, eggs, soy, and tree nut products.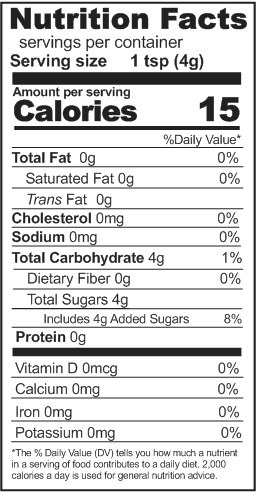 #10 case: K084-3996 servings

Also available in: