Baking Powder - J051 - 80 oz. #10 can
Overview
Our baking powder is a leavening agent that is often used in baked goods. Baking powder is great to have around for your biscuits, cookies, muffins, cakes, and other baked goods. This is an important element for your food. It allows your food to rise and not be flat. Baking powder is different than baking soda so it is important to know that one cannot be substituted for the other. This is a must for your long term food storage needs.
Ingredient: This formula contains monocalcium phosphate, sodium bicarbonate, and cornstarch (made from idenity preserved non-genetically modified corn).

This product is non-GMO. (Product is sourced in the USA)
It contains no aluminum. This property makes it somewhat faster acting than typical double-acting baking powders. You'll see a boost of leavening in the oven, but most of the reaction occurs in the mixing bowl. While this makes a more delicate crumb structure in the finished product, do not dawdle. Working quickly allows for the best results.

Packaged in a plant that handles milk, wheat, eggs, soy, and tree nut products.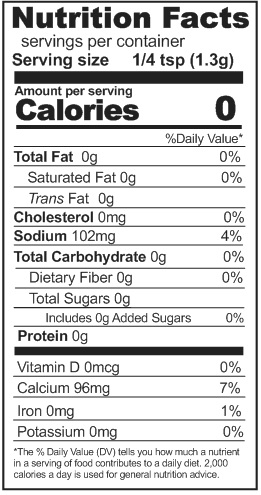 #10 can: J051- 80oz. (2268g) 1744 servings

Also available in:
#2.5 case: U034- 3925 servings