Blackeye Beans - A006 - 25 lb. bag
Overview
Blackeye beans are often considered the good luck bean when eated upon New Years Day. This bean however offers up so much more than being eaten once a year. This bean has great soulble fiber, it helps lower cholestoral. This bean is great to use for dips, casseroles, salads, and main dishes. This bean is often used in southern cooking, but can be used to replace any bean that you have in your recipes. These are easy to store and it stores for a long time. This is a deliciious addition to your long term food storage staples.
Ingredients: Blackeye Beans/Peas. Naturally gluten free product.

Packaged in a plant that handles milk, wheat, eggs, soy, and tree nut products.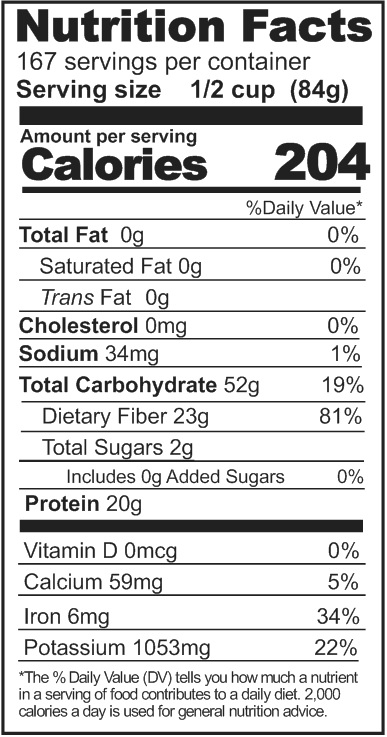 Bulk: A006- 25lbs. (11.34kg) 135 servings

Also available in: