Butter Powder - G068 - Case(6) #2.5 cans
Overview
Our butter powder is a versatile base to use for sauces, spreads, and is great for baking. Butter powder is great to use as a spread. Reconstitute it and chill. The only drawback with butter powder is that you cannot fry with it like you do normal butter. Butter powder is easy to bake with. Just put the desired amount in with the other ingredients and add some water to it. It will turn out just like you were using regular butter. This powder is delicious and it is easy to use. A need for your long term food storage-not just an extra!
Ingredients: Butter (cream, salt), NONFAT MILK, VITAMIN E AND VITAMIN C added to protect flavor.*

Contains: less than 2% SILICON DIOXIDE as an anti-caking agent.
(Product is sourced in the USA)
Packaged in a plant that handles milk, wheat, eggs, soy, and tree nut products.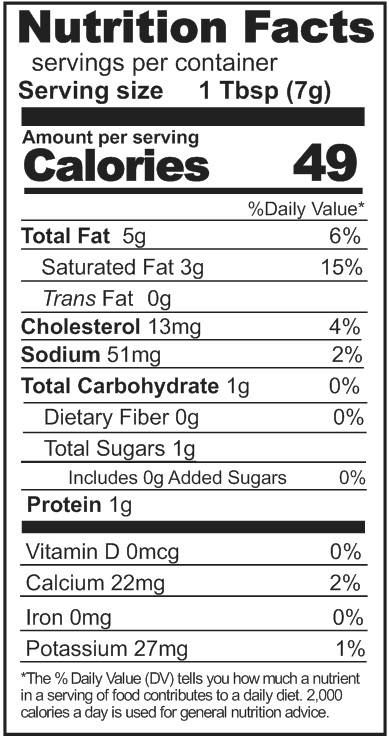 #2.5 case: G068- 342 servings
Also available in:
Bulk: L022- 10lbs. (4.53kg) 647 servings