Instant Milk (non-fat) - R004 - Case(6) #2.5 cans
Overview
Our instant milk powder is a versatile base that can be used to make a white cream sauce, milk, and other goods. Instant milk is a great way to save money. It can be used for your baked recipes that call for milk and you will not notice the difference. Instant milk can also be used to make sour cream, evaporated milk, and hot chocolate. Instant milk can also be used as regular drinking milk. This is a need for your long term food storage!
Ingredients: Grade A Pasteurized skim milk. This product is non-GMO.

Contains: Dairy

(Product sourced in the USA)
Packaged in a plant that handles milk, wheat, eggs, soy, and tree nut products.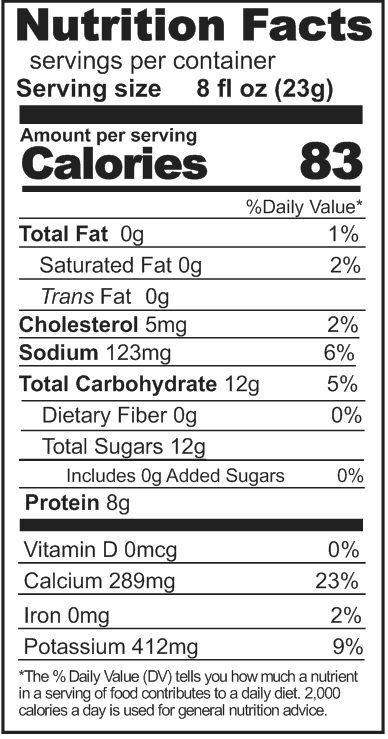 #2.5 case: R004- 108 servings
Also available in: