Contributed by RL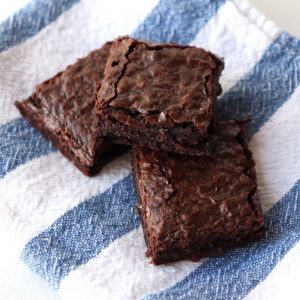 That's what the children love to hear, we're going on a Bear hunt.  When family gathers, like they do in July, they always want to participate in a Bear hunt.  No not the one where you get a license and drive for a few hours to the best mountain range to find the bears. They have a tendency to move around and they actually have teeth.  I am talking about a hands on game in the living room that is made up.  This is for all ages and well it has become a tradition right along with the hot cocoa, s'mores and the glowing campfire.   (https://www.activityvillage.co.uk/games)
So after having a big dinner of sweet and sour pork with pineapple then when clean-up is over, we settle down to the family time.  (https://www.onecrazyhouse.com/19-irresistible-camping-food-ideas/)   Each family has the responsibility of presenting to the whole family group something of a skit that is humorous or one of those tall tales along with singing as a group.  These things bind a family together who live far away from each other and even for those who live close to each other.  It is a little magical to see the smiles on faces of both young and old.
With laughter ringing in the air we get down to the real business of the night. The follow along called "Going on a Bear Hunt" is a tradition in the family.  The anticipation grows as the last of the children preform their daring feats. You know; things like juggling, dancing, making funny faces doing funny skits which leave us all in stitches. To an observer we would all look like we have gone wacky.
Hey it's family and that says it all!  (https://www.ptotoday.com/pto-today-articles/article/1241-20-fun-family-events)
Everyone sits upright in their chairs placing their hands on their laps. Then it starts; hands go up and come down as we start to walk in our imaginations to go and find a bear.  It starts with leaving a house and going into the yard. Opening the front gate and then heading down the road to a field.  Up a tree is usually one of our stops so that we can look for the cave at the top. Of course sometimes we climb a large hill.   There is usually water to cross or swim through. Have you ever seen a family gathering that did not have any water?
Sometimes we have to throw a rock at something that we find on our trip in search of the bear.   Remember to always look out for the bees that may be flying around.  Tall grass is an adventure also where we rub our hands together to make a sound like slicing along in tall grass.
Sometimes you have to stand up and hop and look far by bringing your hand above your eyes so you can see further. Then there are the times you have to beat on your chest at the top of a hill to let everyone know you are strong.
Your imagination is your guide.  The more the better which means the more the children like it and the more the children like it the more the parents love it.
But as all journeys start they all have an end.  Where would the story be if you did not find the bear? We always go into a dark cave and we have to feel around.  First we hear some soft breathing and we stop in our tracks.  We reach out and we feel something warm that kind of feels like hair.  It's moving up and down.  We feel around some more and find something wet; a nose.  Of course that is followed by something that feels like ears and we finally get to the eyes.  Unfortunately when we find the eyes, for some reason, by poking a bear in the eye it tends to wake him up.
Then the chase is on!  We have got to escape from that bear as fast as we can.  Now this is the tricky part for the leader.  Because you have to run the exact same route home as you came doing the exact same things you did on the way to the cave.
Yes the jumping up and down beating your chest on the top of the hill the swooshing through the tall grass, all of it must be done.  You have to do it fast!  You've got a bear chasing you and you don't want to be caught.  Don't forget the rock or climbing the tree!
If you thought they were laughing before, by the time you get back home they really should be out of breath and rolling on the floor.
Of course after so much activity you need to follow up with some late- night snacks -  Cookies, apple slices, brownies, chocolate pudding and don't forget the hot chocolate because it does get cold at night around the fire.   So many of these things you can get at RainyDayFoods.com.
We hope you take advantage of the summer months to do a family reunion or at least a family outing to enjoy the gifts of God to us in nature.   So while you are frying up some of those scrambled eggs on the grill for breakfast the morning after the late night of family night remember how much fun it will be if you plan a year ahead!  'Till next time RL